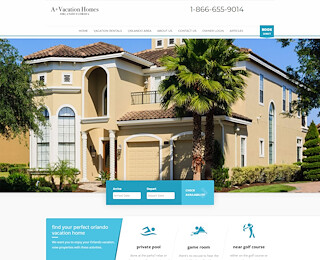 Check references and customer reviews if you want a rental property Orlando that is really worth your money. You can find the best advice in review sites, and even get good inside scoops on the most budget-friendly options for a rental. A+ Vacation Homes is also a good place to start if you are after exclusivity.
Do you own a rental property Orlando? A professional property manager can add more value to your hard-earned investment, making hiring one a good choice if you want more people to use your vacation home as their accommodation in Disney World. Hiring a property manager is also recommended if you are new to renting out your vacation property because this person will have more experience in getting tenants. The property manager also ensures that you can get the best value from of renting out your vacation home.
Experienced landlords know how troublesome it is to go through financial and legal formalities when renting out their properties, but with a property manager, you can be guided accordingly in Orlando's landlord-tenant laws. Having a property manager help rent-out your property also reduces the time between vacancies.
A+ Vacation Homes is one of the leading rental property management companies in Orlando that can help you rent out your vacation home. We'll list your rental property Orlando in this website as soon as we approve it. Tell us about your rental property through this website or call 321-766-6455. There are no fees or penalties involved, just a 30-day notice. A+ Vacation Homes is confident that we can efficiently manage your property and get the best clients for it.
Our property management specialist can let you save time and effort in getting your rental property in the market. As an owner, you enjoy less caused by emergencies, accidents, paperwork, and rental scams, and you have more freedom to be anywhere you want without getting tied to your property in Orlando.
Rental Property Orlando
Related Posts
We welcome your comments!