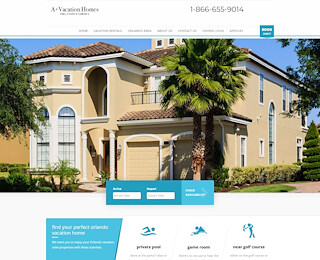 Try staying at one of our Florida vacation homes in Orlando if you want to save money on accommodation during your Disney holiday. We have a wide range of houses, condo units, and luxury villas that you can choose from, and it's easy to book them directly on our website.
Orlando is famous for its large theme parks, particularly Disney World for more than 30 years, so it is home to many hotels, motels, themed lodging, inns, and time-share properties. However, Florida vacation homes in Orlando have also gained popularity with families and large groups of friends who want to spend a holiday in Disney World without overspending on accommodation.
You and your family can enjoy staying in a vacation home in Orlando than booking hotel rooms, which cost more. The main benefits are security, privacy, and flexibility, as well as proximity to Disney World. Many rental homes are strategically located at least five minutes by car from Orlando's main attractions, including the shopping centers and restaurants. The most locations are in Kissimmee, but many other places are also about 15 minutes from the theme parks.
Florida vacation homes in Orlando have all the amenities you need, such as bathrooms, a kitchen, dining room, living room, and individual bedrooms for each of your family members. If you are traveling with a big group, book a seven-bedroom property, which sleeps up to 16 people. Many luxury vacation homes have their own leisure facilities, too, such as a swimming pool and a game room where you can relax after a tiring day in Disney World.
Enjoy all these benefits by booking with us here in A+ Vacation Homes. We are a professional group of licensed realtors and property management specialists in Orlando, Florida, so we can give you a wide range of choices in vacation homes near prime locations. A+ Vacation Homes also helps landlords rent their homes and gain more bookings. View all our homes ranging from three to seven-bedroom properties and choose one that fits your needs and your budget. Learn more about our services by exploring this website or by calling 321-766-6455.
Florida Vacation Homes In Orlando