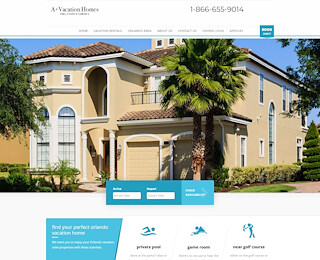 A+ Vacation Homes has a wide selection for accommodation in Orlando. We make it easy for you and your family to find the best home rent Orlando property for your Disney holiday. Book one of our three, four, five, six, or seven-bedroom homes today, or choose one with a pool.
Disney World is Orlando's prime tourist attraction for all ages. Many visitors come to this so-called 'happiest place on earth' with their loved ones every year, so there are plenty of accommodation choices within and around the resort. While it would be practical to stay in hotels near or within the theme park, there are cases when staying in a home rent Orlando property makes more sense. If are planning to stay for several weeks or if you simply want to enjoy more privacy and the comforts of a home during your vacation, for example, renting a house is more practical.
Hotels and resorts can get very crowded. In some cases, you have to pay an additional amount to use the hotel's entertainment and leisure facilities. You might spend more money on unhealthy or junk food from fast foods, too. You can avoid all these by renting a holiday home in Orlando where you can cook healthy meals for your family and enjoy a more exclusive environment with your loved ones.
Staying in a holiday rental home is better if you have a big family or if you have children. A simple four-bedroom home can already house up to 10 people, while a three-bedroom home sleeps eight. These homes are fully furnished, beautifully decorated, and well appointed with everything you will need during your stay.
Find the best home rent Orlando with the help of our real estate experts. A+ Vacation Homes specializes in providing luxury vacation rental properties in Orlando, Florida. All our homes are near Disney World and other prime locations, and it only takes five to 15 minutes to reach the theme park from them. Book a rental home using this website or call 1-866-655-9014. A+ Vacation Homes can also list your Orlando property if you want to rent it out. Learn more by calling our property management team at 321-766-6455 or 1-866-655-9014.
Home Rent Orlando