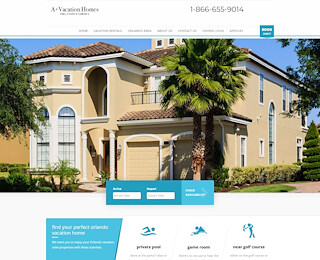 If you want extra cash and have an Orlando home for rent, you can have it managed by A+ Vacation Homes. Renting out your house to holidaymakers is sure to earn you a lot of money for your next trip. Your rental home will get the attention it deserves. With us, you can expect constant bookings from tourists and seasoned travellers alike.
A vacation in Orlando, Florida should be a rewarding and stress-free experience for all families, but some mistakes can quickly turn a dream holiday into an unforgettable nightmare. To prevent that, here are some of the things you should never do when looking for an Orlando home for rent:
1.    Panicking. Panicking is common when booking on the last minute. During peak season, many vacation homes can be reserved or booked quickly before you can find out more about it. To avoid the unnecessary panic, make sure to book in advance for your accommodation.
2.    Waiting too long. Waiting too long before booking for a vacation home can also make you panic, especially if you missed the deadline or somebody else booked ahead of you. This robs you the opportunity to stay in a luxury home with the amenities you want, or in a strategically located rental home near Disney World. Therefore, avoid bypassing any opportunity to book the best deal on the spot, especially when it is peak season. Consider booking in advance to get the best deals.
3.    Settling. Don't settle for the first Orlando home for rent you see. This is where booking in advance can be more beneficial than making last minute arrangements. Explore the other options and do additional research so you can find out how many rooms, bathrooms, and amenities a home has, and if it is ideally located near Orlando's tourist attractions.
Let our property specialists help you find the best vacation home for rent in Orlando, Florida. A+ Vacation Homes is one of the best places to find three to seven-bedroom holiday homes near prime locations like Disney World. We also have properties in Kissimmee, which are minutes from the happiest place on earth. Browse the varied selection in this website, book online, and let A+ Vacation Homes take care of the rest. You can also ask important questions or find out more about the property that you would like to book by calling our toll-free number, at 1-866-655-9014 or by calling directly at 321-766-6455.
Orlando Home For Rent