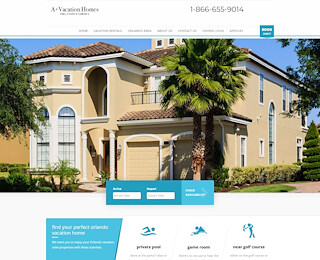 Ask detailed questions when finalizing your deal for a rental property in Orlando. Iron out sleeping arrangements, available facilities, and check-in and checkout times to avoid hassles during your trip. A+ Vacation Homes makes booking a rental property a lot easier to help make planning your next trip less tedious.
Holiday rentals are becoming popular to people visiting Disney World. A rental property in Orlando can be a good alternative to the crowded and expensive hotels and resorts of the theme park, and it can also be a low cost choice if you want to spend many days in Disney World. A rental property allows you to unwind as if you are in your own home.  You get to have the comforts of your own household, including a TV, media player, a coffee maker, and internet access, which you can use at your own leisure without paying extra for them.
Privacy is another reason for choosing a rental property, especially if you want to bond with your family or enjoy a romantic getaway. Rental properties are also great for fun and exciting weekends with friends. Many rental properties in Orlando have a swimming pool, games room, and Jacuzzi where everyone can bond and be entertained. Best of all, you can use all these facilities any time.
A rental property in Orlando provides more savings especially if you're with a large group. A two or four-bedroom luxury property can sleep more people than a standard hotel room can. You won't have to book several rooms for each of your companions any more, because they can have their own room in a single rental property with you. If you want to learn more about the costs of booking a rental property over a hotel room, our property management specialists here in A+ Vacation Homes can tell you more.
We specialize in luxury holiday rentals in Orlando, with most of our properties near Disney World and other popular attractions like Sea World and Universal Studios. In fact, you can arrive in Disney World in five to 15 minutes by car from your preferred rental home. Book a rental property with us by calling 1-866-655-9014 or 321-766-6455. You can also view all our three to seven-bedroom homes in this website.
Rental Property In Orlando